With the new Shokz OpenRun sports headphones, a new model is available that is based on the so-called bone-conduction technology of the company Shokz Holding Limited and is thus intended to be an exciting alternative to conventional concepts in the field of headphones.
The latest product from Shokz Holding Limited is also sporty: the Shokz OpenRun, a pair of headphones that can be seen as an alternative to conventional headphone concepts, because it uses so-called bone-conduction technology.
This solution is clearly better suited for use in sports, and the manufacturer even sees this solution as the essence of all the characteristics that make up an excellent pair of sports headphones.
Bone-Conduction Technology – The alternative to in-ear headphones
The linchpin of the new Shokz OpenRun is Shokz Holding Limited's patented bone-conduction technology, which has been continuously optimised and improved for many years.
In German, this could best be translated as bone sound technology, because while conventional headphones use a membrane to vibrate the air and thus transmit sound to the user's hearing, the solutions from Shokz Holding Limited use the cheekbone to transmit sound via a driver that rests on the face. The ears thus remain completely free.
According to the manufacturer, this has the great advantage that the user can perceive his surroundings completely undisturbed, which is of course of immense importance, especially during outdoor sports, as it serves safety.
In addition, this is intended to appeal to users who do not want to miss out on music during sports, but find the solutions designed for this area, usually as in-ear headphones, uncomfortable.
Optimal fit, safety and excellent sound
The new Shokz OpenRun uses the eighth generation of Bone-Conduction Technology as well as PremiumPitch 2.0+ Technology, which, according to the manufacturer, provides particularly accentuated mids and highs as well as deep bass. In principle, it is an open design, whereby the Shokz OpenRun is held on the head by means of a headband. The headband is fixed over the ears and goes around the head via the neck.
The temple is made of titanium, which makes the Shokz OpenRun very light. It weighs a mere 26 g.
The electronics as well as the actual drivers are located in small housings that are covered with silicone and thus rest comfortably without pressing. Designed for sports, it is of course also very robust and IP67 resistant to sweat and rain, optimally protected against dust, and can be easily cleaned at any time.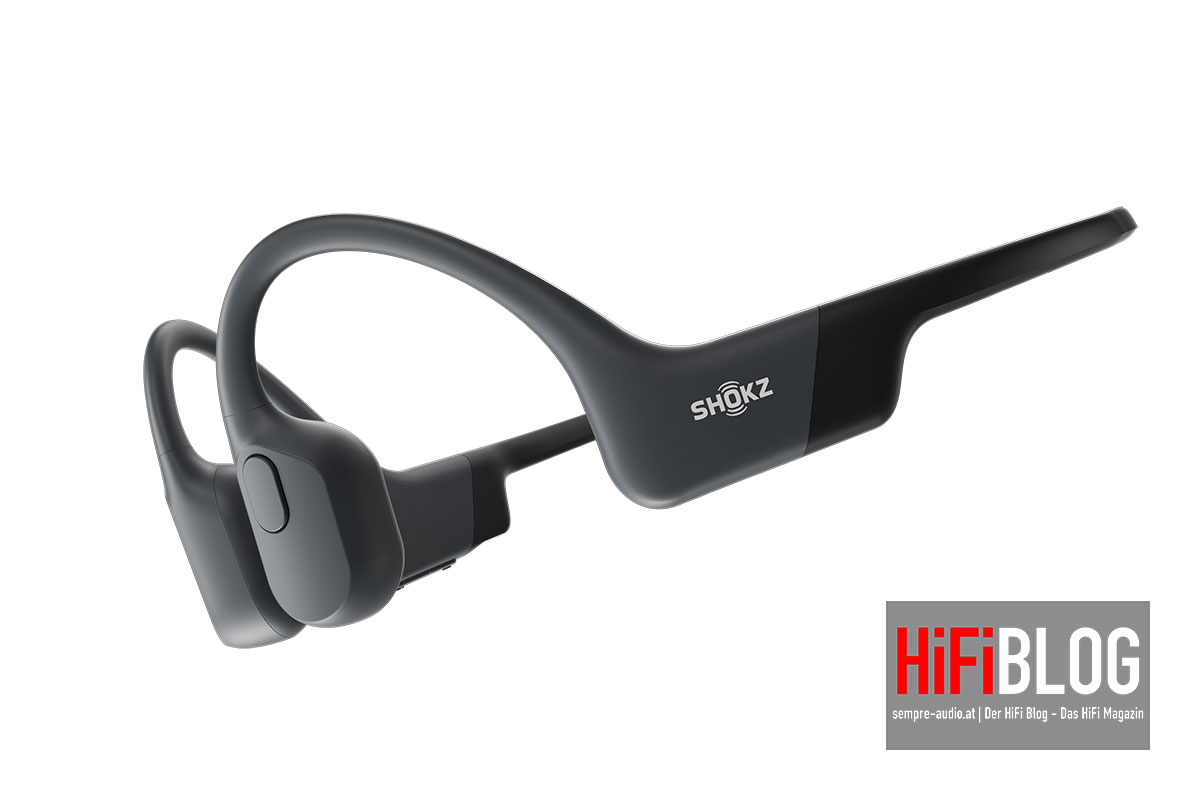 Signal transmission based on Bluetooth
The new Shokz OpenRun is, of course, a Bluetooth headphone and uses Bluetooth 5.1 from the specialist Qualcomm. This not only guarantees a reliable connection to the source device, but also relies on integrated dual microphones with Qualcomm's cVc algorithm to guarantee accurate voice quality free of ambient noise when using the Shokz OpenRun for phone calls or to control the smartphone via voice commands such as Apple Siri or Google Assistant.
As an alternative to direct control, the Shokz OpenRun naturally offers corresponding buttons so that you can control both volume and playback, as well as answer and end calls.
Long battery life
According to the manufacturer, the Shokz OpenRun has a 160 mAh battery with a runtime of up to eight hours. Charging is done via a USB cable, but it has special magnets for inductive charging. A full charge is said to take around one and a half hours, but with a quick-charge function, just ten minutes are enough to be ready for one and a half hours of music again.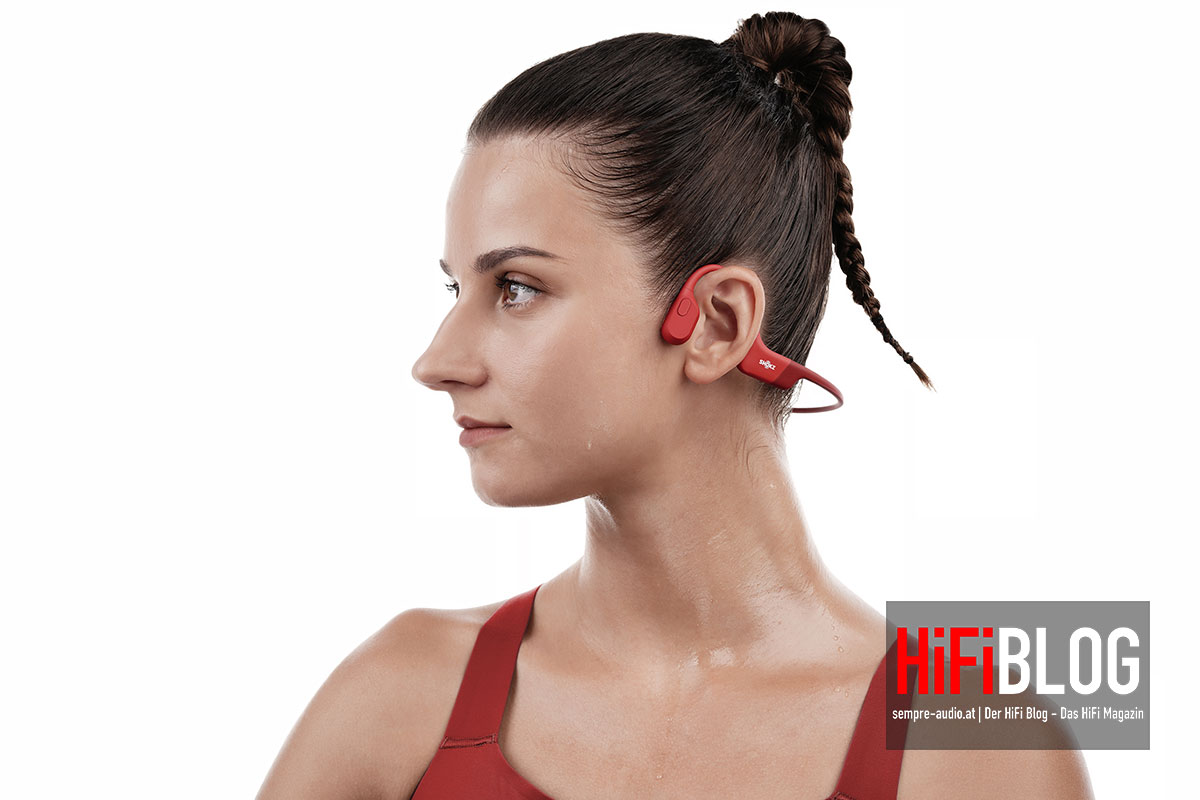 Prices and availability
The Shokz OpenRun is already available in stores, where users can choose between the colour variants grey, black, blue and red. The recommended retail price is listed by the manufacturer at €139.95.
Getting to the point
The Bone-Conduction Technology patented by Shokz Holding Limited is characterised first and foremost by the fact that the user's cheekbone is used to transmit sound, leaving the ears completely free. Nevertheless, it should be possible to achieve a fine sound. Solutions like the new Shokz OpenRun are therefore perfect for use during sports, but should also appeal to all those who prefer a very compact, lightweight solution but have no use for classic in-ear headphones. According to the manufacturer, the new Shokz OpenRun are next-generation bone-sound sports headphones.
| PRODUCT | SHOKZ OPENRUN |
| --- | --- |
| Price | € 183,95 |
You are currently viewing a placeholder content from Facebook. To access the actual content, click the button below. Please note that doing so will share data with third-party providers.
More Information