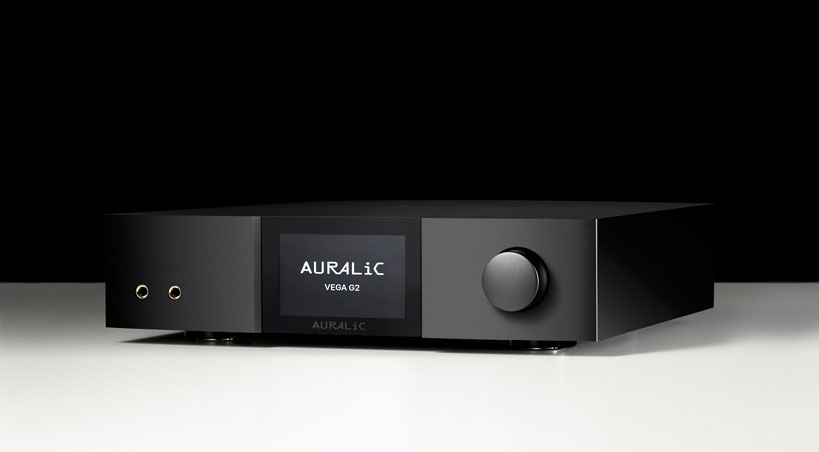 Users of a streaming solution from AURALiC Ltd. can now use a further online streaming service, namely HRA Streaming from HIGHRESAUDIO. This is made possible by the latest AURALiC Lightning DS firmware, which is now available.
---
The aim was to provide music lovers with the best possible quality that a non-physical medium could offer, thus providing music streaming at a quality level that was off the consumer-focused solutions of Apple, Amazon and Co. at a real studio level. This is how the specialist for high-end streaming systems AURALiC Ltd. and the German platform HIGHRESAUDIO describe their corporate philosophies.
Now these two companies have finally found together, because from now on the streaming service of HIGHRESAUDIO, HRA Streaming, can be used directly via all solutions from AURALiC Ltd.
This is made possible by the latest generation of the AURALiC Lightning DS platform, which is now available as new firmware. As an essential part of this new firmware, HRA streaming is now directly implemented, so that hi-fi enthusiasts and demanding music lovers can directly access the only streaming provider that offers only music in hi-res quality via their system from AURALiC Ltd.
In early 2009, we have initiated and created a unique and new tier in the music industry for discerning listeners that demand truly the best possible sound reproduction from a non-physical medium. We were successful in positioning ourselves in a hitherto unoccupied niche in the music industry. Over the years, contrary to the trend in the music industry, we have demonstrated that there is a market and audience for a high-quality audio digital product away from Apple & Co. For the manufacturers of audio equipment, inflamed by our initiative and our business model, a new and exciting market emerged to develop and manufacture new audio products. The readiness of these manufacturers opened the way for us from the niche into the mainstream market. There, our innovative business model now bears the most beautiful fruit for discerning listeners and audiophiles around the world.

Lothar Kerestedjian, CEO HIGHRESAUDIO
Getting to the point
Now together found what has long belonged together. From now on you can access directly via the streaming systems from AURALiC Ltd. the only streaming service that offers only audio data in hi-res audio and therefore best studio master quality, HRA Streaming from the German provider HIGHRESAUDIO.
You are currently viewing a placeholder content from Facebook. To access the actual content, click the button below. Please note that doing so will share data with third-party providers.
More Information