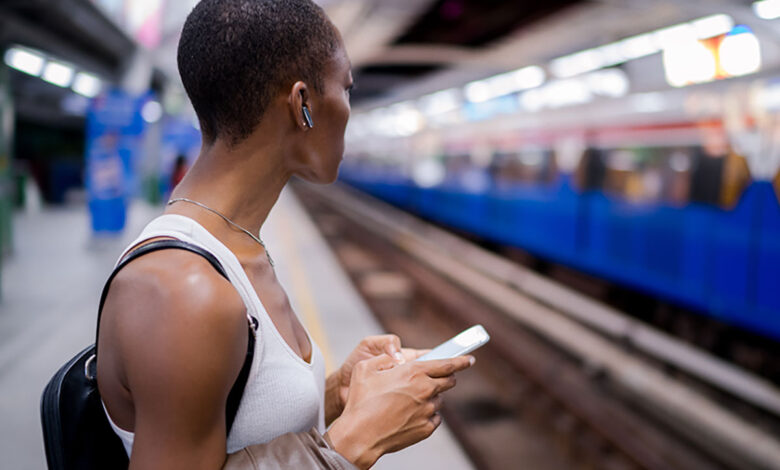 In-ear Headphones
Bluetooth Headphones
Headphones
News
Personal Audio
JBL Live Flex - As an alternative to classic in-ear headphones
First-class sound enjoyment all day long, free from disturbing external influences, plus maximum comfort - this is what Harman International Industries promises for the latest headphones from the renowned JBL brand, the JBL Live Flex, which are designed as earbuds.
Harman International Industries promises undisturbed sound enjoyment and a high level of comfort for the new JBL Live Flex earbuds with True Adaptive Noise Cancelling Technology.
With the JBL Live Flex, Harman International Industries presents the latest headphones in the personal audio devices range of the renowned US brand JBL in the Harman Livestyle Division. This is said to be a solution aimed at people with an urban lifestyle who are looking for headphones that they use intensively, perhaps even all day, for a wide variety of tasks. The new JBL Live Flex is supposed to convince with a fine sound, which it can present undisturbed even in noisy surroundings thanks to an integrated True Adaptive Noise Cancelling Technology, as well as with comfort and style, as the manufacturer emphasises.
It must also be emphasised that the new JBL Live Flex is a True Wireless Earbud and therefore a special headphone, which is designed in the so-called Stick Open Design.
JBL Live Flex – Stick Open Design
The so-called Stick Open Design, which the manufacturer emphasises, is supposed to ensure a particularly high wearing comfort even during intensive use. The manufacturer is convinced that this special shape is the design preferred by many users in the in-ear headphone segment, whereby the term "earbuds" is used.
The earbud is not inserted as far into the ear canal as is the case with many other design concepts in the area of in-ear headphones, but rather the earplug is fixed in the ear cup.
Many users find this much more comfortable than with classic in-ear headphones that sit as deep as possible in the ear canal, which is even perceived as rather uncomfortable.
The disadvantage, however, is that the passive shielding against ambient noise is comparatively low, and the challenge of achieving a clearly defined sound signature is much greater than with in-ear headphones that disappear deep into the ear canal and thus sit more or less "directly" on the user's eardrum.
"We know from extensive research that the Stick Open design is one of the most popular earphone styles today, although external noise cancellation has always been a challenge with this design. At JBL, we want to offer consumers the broadest portfolio possible and always deliver the very latest technology. The JBL Live Flex does just that with its unique combination of a stick open design and our True Adaptive Noise Cancellation technology. It automatically adapts to any movement and any environment, even though there is no physical seal between the user and the outside world."

Pascal van Laer, Vice President of Headphones & Wearables at Harman
Immersive JBL Signature Sound
The developers of the new JBL Live Flex use 12 mm drivers with neodymium drive and want to be able to offer immersive JBL Signature Sound or even immersive JBL Spatial Sound.
Adaptive Active Noise Cancellation
To ensure that this is always undisturbed by external influences, the JBL Live Flex is equipped with True Adaptive Active Noise Cancelling Technology, which the manufacturer describes as particularly effective and offers no less than 17 different ANC filters and an Ambient Aware Mode.
Harman Personi-Fi 2.0
In general, the manufacturer has attached great importance to giving the user the possibility of individual customisation. This is called Harman Personi-Fi 2.0 Technology, which of course focuses on the JBL Headphones App. This is available for Google Android and Apple iOS.
Crystal clear voice quality
The new JBL Live Flex is designed to provide the best possible sound quality not only when playing music, but also when making phone calls. Each earphone is equipped with six beamforming microphones. In addition to crystal clear phone calls, the JBL Live Flex also allows voice control via Apple Siri, Google Assistant and Amazon Alexa.
Bluetooth 5.3 LE audio compatible
The new JBL Live Flex is said to be one of the first headphones to rely on Bluetooth 5.3 LE Audio, with this feature being made available via an OTA update (over-the-air update).
What is certain is that the JBL Live Flex can be connected to several devices simultaneously via Multi-Point Connect, such as a smartphone and a DAP.
Long battery life
The JBL Live Flex is said to allow up to 40 hours of playtime, which means eight hours at a stretch when operating with active noise cancellation turned off. The 32 additional hours are achieved by charging in the included transport box with integrated power bank.
With active noise cancellation, it is six hours at a stretch plus 24 hours via the transport box, so you can be on the road for up to 30 hours without a power outlet.
In the simplest case, charging is via wireless charging using the Qi-compatible transport box, which is also IPX2 certified and therefore resistant to water and dust. The JBL Live Flex itself is certified to IP54.
Prices and availability
The new JBL Live Flex is expected to be available in stores immediately, with the manufacturer quoting a suggested retail price of € 179,99. These new earbuds will be available in black, blue, silver and rose.
Getting to the point
The new JBL Live Flex from the renowned JBL brand should be ideal for those users who are not happy with conventional in-ear headphones because they find it uncomfortable to have to push them deep into the ear canal. This is exactly what the new JBL Live Flex avoid as a so-called Earbus and still offer functions such as adaptive, active noise cancellation and thus undisturbed music enjoyment.
| PRODUCT | JBL LIVE FLEX |
| --- | --- |
| Price | € 179,99 |
You are currently viewing a placeholder content from Facebook. To access the actual content, click the button below. Please note that doing so will share data with third-party providers.
More Information