Vinyl Accessoires
HiFi
News
Vinyl
isoFORMS Unit Base Saucer – Based on functionally graded materials
FGM or Functionally Graded Materials is the principle behind the isoFORMS Unit Base Saucer. This solution is intended to ensure optimal decoupling of hi-fi solutions.
From the German company isoFORMS comes the solution isoFORMS Unit Base Saucer and thus, according to the manufacturer, a particularly effective solution for decoupling hi-fi components. It is a system that relies on a very special technology, namely the principle of so-called FGM.
FGM – Functionally Graded Materials
The principle on which isoFORMS relies with the isoFORMS Unit Base Saucer is called Functionally Graded Materials and can thus be roughly translated as functionally graded materials. Such materials are also referred to as multifunctional materials, whereby the reason for this is that they exhibit different properties in a workpiece through a variation in composition or structure. These are finely graded granulates that exhibit a spatial variation in composition, microstructure and density. Engineers thus have the possibility to specifically control the thermal, structural or functional properties.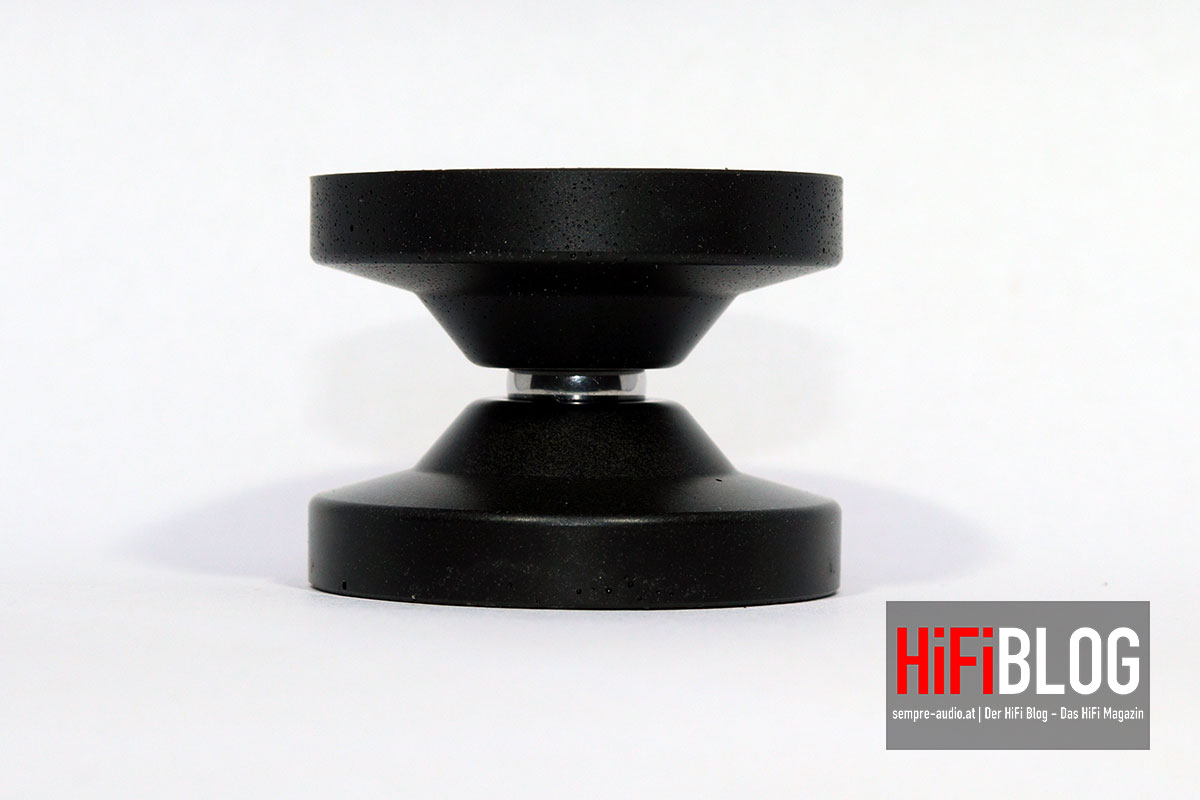 This is precisely what isoFORMS makes use of in the isoFORMS unit base saucer, in such a way that a particularly wide range of disturbing resonances can be prevented by varying the material with precisely defined properties. This is intended to be a particularly effective solution for optimal decoupling.
isoFORMS Unit Base Saucer – Flexible application
Ultimately, the isoFORMS Unit Base Saucer is a conically shaped "saucer", two of which are placed on top of each other and connected by a metal ball.
As is always the case with such solutions, the isoFORMS Unit Base Saucer will probably have the greatest effect when used with record players, for example. CD and SACD players can probably also benefit directly from the isoFORMS Unit Base Saucer.
Prices and availability
The isoFORMS Unit Base Saucers are now available from TAD Audiovertrieb GmbH. The company, based in Aschau im Chiemgau, Germany, is now adding these solutions to its already extensive sales range. The recommended retail price is € 189,-, which includes a set of four.
Getting to the point
The German company isoFORMS relies on special materials for the isoFORMS Unit Base Saucer, namely Functionally Graded Materials, so that a particularly effective decoupling solution should be available.
| PRODUCT | ISOFORMS UNIT BASE SAUCER |
| --- | --- |
| Price | € 189,- |