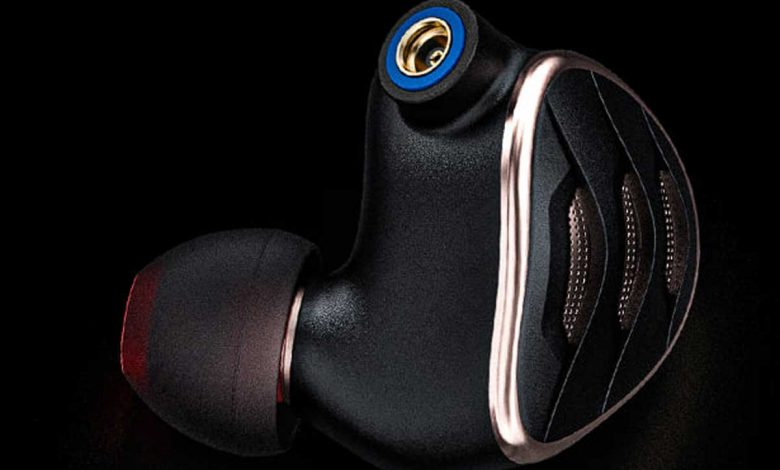 Headphones
News
FiiO FH5s 2DD 2 BA In-ear Monitors – In-ear Headphones with Four Drivers
Once again, the product range of FiiO Electronics Technology Co. Ltd. in the field of headphones will be expanded by an extremely exciting product. The Chinese specialist will officially introduce the new FiiO FH5s as early as April 2021.
FiiO FH5s 2DD 2 BA In-ear Monitors, this is the latest addition to the FiiO Electronics Technology Co. Ltd. headphone range, which, according to the information currently available, will be officially presented at the FiiO 2021 Spring Launch Event.
Importance of headphones grows and grows
For the Chinese company, which for a long time concentrated on portable headphone amplifiers and then increasingly on portable hi-res audio players, so-called DAPs, the headphone sector is becoming more and more important, as the company now has an extremely broad product range.
The exciting thing here is that FiiO Electronics Technology Co. Ltd. sees itself as an extremely innovative, technology-driven company and thus makes people sit up and take notice with extremely exciting concepts.
Innovative concepts at attractive prices
Of course, the fact that the company always keeps an eye on offering solutions at particularly attractive prices makes things even more exciting, because users can enjoy truly high-end solutions that can present music in the best quality even when they are on the move, for a manageable investment.
FiiO FH5s 2DD 2 BA in-ear monitors – with four drivers
This will probably also apply to the new FiiO FH5s, an in-ear headphone that will soon expand the range of the Chinese specialist for personal audio devices.
It is already known that this model comes with four drivers, namely two newly designed dynamic drivers and two so-called balanced armature drivers. This should ensure that the new FiiO FH5s can cover a wide frequency range and come up with a dynamic, if necessary also powerful, in any case detailed image.
The manufacturer refers to this as a semi-open architecture, whereby one of the dynamic drivers with a diameter of an astonishing 12 mm serves as a bass driver and uses a beryllium-coated membrane and is said to have a magnetic field of 1.5 T. The second dynamic driver uses a 6.5 mm diameter diaphragm. The second dynamic driver relies on a 6 mm diaphragm, also coated with beryllium. This serves as a midrange driver. The two balanced armature drivers are responsible for the high frequency and ultra-high frequency range, whereby this is a Knowles 30017.
Once again with a cable
The new FiiO FH5s are headphones of a classic design, i.e. they do not use Bluetooth for wireless signal transmission, but rather a simple cable. However, you shouldn't say "simple" in this context, because once again the developers rely on a very high-quality cable with Monocrystalline Silver-plated Copper.
Of course, the cable can be exchanged in the proven manner, relying on so-called MMCX connectors. This means that the user can easily switch between connections designed as 3.5 mm jack for unbalanced, as well as 4.4 mm jack and 2.5 mm jack for balanced.
It is encouraging that FiiO Electronics Technology Co. Ltd. is talking about shipping the new FiiO FH5s as early as May 2021. However, the company does not yet specify a price. This information will probably only be announced during the official presentation of the new in-ear headphones at the FiiO 2021 Spring Launch Event.
Getting to the point
With the new FiiO FH5s 2DD 2 BA in-ear monitors, another very exciting in-ear headphone from FiiO Electronics Technology Co. Ltd. will soon be available. These are aimed primarily at users who want to enjoy music in hi-res audio via DAP. For this purpose, the specialist for personal audio devices has equipped these new in-ear headphones with no less than four drivers, which are intended to optimally cover a particularly wide frequency spectrum.
You are currently viewing a placeholder content from Facebook. To access the actual content, click the button below. Please note that doing so will share data with third-party providers.
More Information