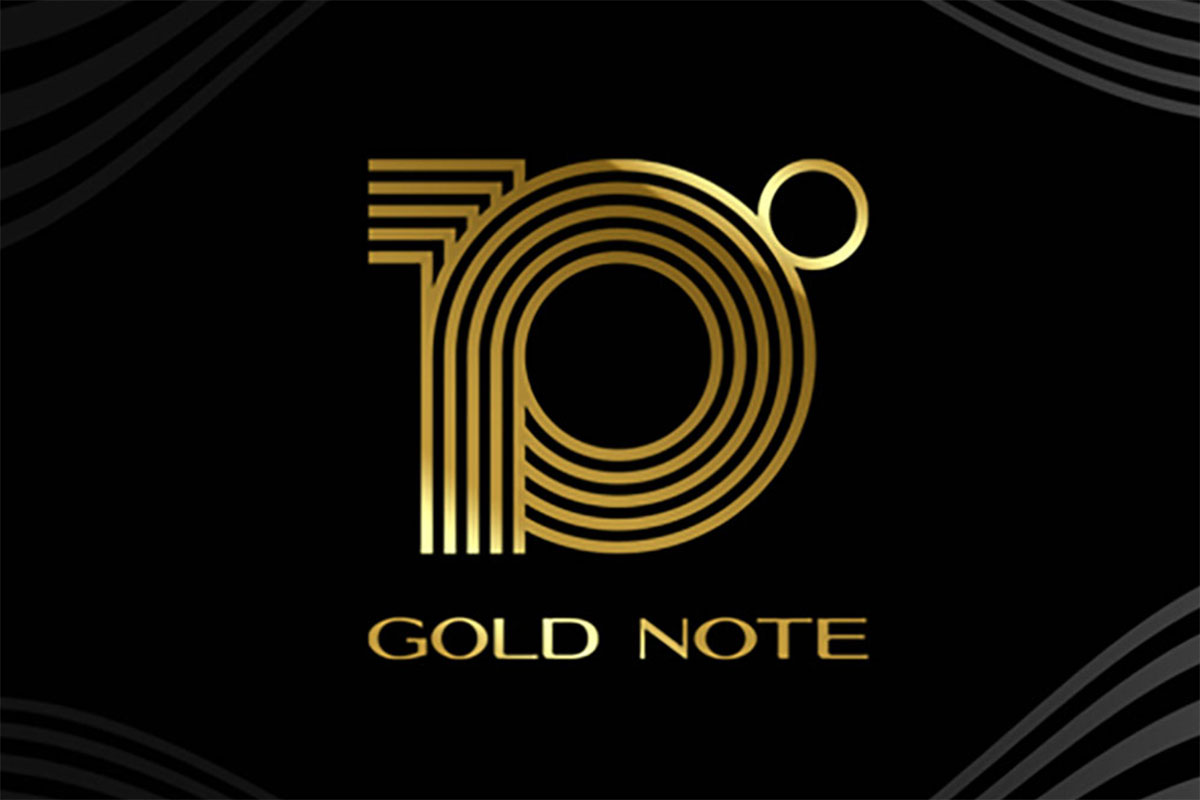 The Italian high-end hi-fi manufacturer will celebrate its tenth anniversary in 2022. The company promises a series of new products to mark this anniversary.
2022 is a very special year, says Gold Note, because we can celebrate our 10th birthday this year. Therefore, the company is starting the year 2022 with special energy and has planned some particularly exciting projects to be realised this year.
This year, customers can expect some exciting innovations, according to the promise of the Italian high-end hi-fi manufacturer.
Gold Note 10th Anniversary with its own logo
First and foremost, of course, the brand presence is now completely dedicated to the celebrations surrounding the tenth anniversary. But while we still have to wait a little for new products in the various areas, Gold Note offers some fan articles that are already adorned with the new Gold Note 10th Anniversary logo.
On its website, for example, Gold Note presents T-shirts, a hoodie and even a special bag, all of which are presented in discreet black and bear the Italian Gold Note 10th Anniversary emblem in gold.
Getting to the point
Admittedly, at ten years old, Gold Note is still a comparatively young company compared to many a veteran of the hi-fi scene, but it's still a remarkable anniversary, because the Italian high-end hi-fi manufacturer has built up a loyal fan base in these ten years, which they want to inspire with a series of innovations in this special year of 2022. Which solutions these will be, however, is not yet revealed…