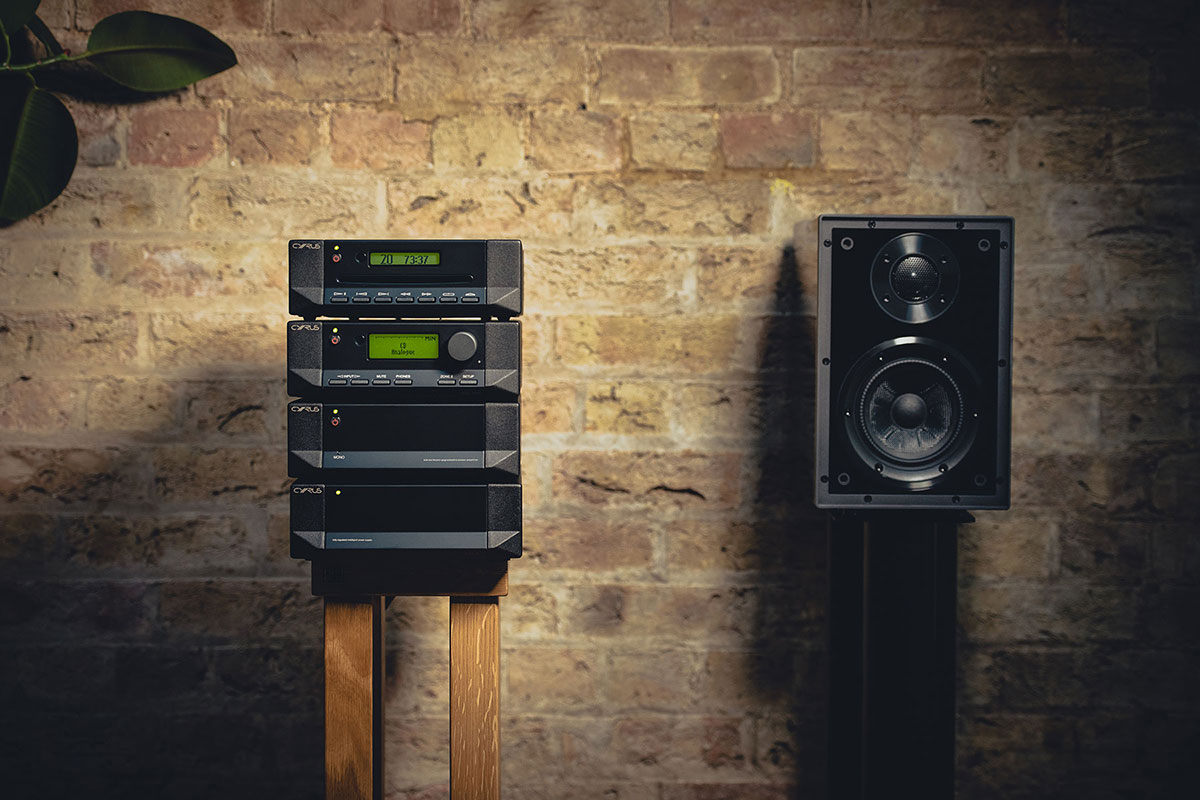 Cyrus Audio Ltd. and Lenbrook International have agreed on a partnership that will serve as the basis for Cyrus Audio Ltd. to rely on the BluOS technology platform for all aspects of hi-res audio streaming in the future.
High-end hi-fi company Cyrus Audio Ltd. and Lenbrook International, owner and developer of the market-leading BluOS high-resolution multi-room platform, have announced a global partnership to integrate the BluOS streaming platform into upcoming solutions from Cyrus Audio Ltd. This was announced by the two companies.
This means that Lenbrook International has gained another renowned manufacturer for its own BluOS streaming platform. Cyrus Audio Ltd. joins a line of brands such as NAD Electronics, Bluesound, Bluesound Professional, Dali Speaker A/S, Monitor Audio Ltd, Roksan Audio Ltd and Peachtree Audio.
BluOS as an increasingly broad-based solution
BluOS is a proprietary but brand-independent platform. This means that any BluOS-enabled product connected to the same WiFi network can share music libraries and playlists, regardless of the brand of the speaker or audio component.
BluOS Enabled Products, which can be found in all relevant areas of consumer electronics, such as stereo integrated amplifiers, AV receivers, designated streaming clients to active speaker systems or soundbars, even for custom installation solutions, fulfil a wide range of use cases and applications, making it one of the most versatile multi-room audio streaming platforms on the market.
"Music streaming remains complex, with the modern music consumer demanding a variety of services and features that change rapidly. We recognised that being part of an established and leading ecosystem is the best option for both our customers and our dealers to minimise this complexity. That's why we kept coming back to BluOS. In our conversations, Lenbrook made it clear that they are very committed to providing a world-class user experience for all customers, combined with access to the best high-definition music streaming services. This aligns so perfectly with the values of the Cyrus brand that it was an easy decision for us. Needless to say, our team is very excited to see how we will shape the latest addition to the Cyrus Audio product range."

Nicholas Clarke, Managing Director of Cyrus Audio Ltd.
The company Cyrus Audio Ltd., based in Cambridgeshire, England, has been known for years as a provider of the finest high-end hi-fi solutions and has already dedicated itself to the topic of streaming, however, relying primarily on Google Chromecast, which is rather to be assigned to the pure consumer segment. With BluOS, they now want to raise streaming to a completely new level of quality, namely audio quality, flexibility and, last but not least, ease of use.
"Our goal with BluOS is to be very selective in the brands we add to the platform, as it is so important that the shared ecosystem model is represented by absolutely like-minded and committed partners. Cyrus Audio is one of those well aligned brands that the Lenbrook team has long admired. We are delighted that they have come on board to share our BluOS High-Res Music vision, which in turn validates the significant investment we continue to make in this platform."

Gordon Simmonds, CEO of Lenbrook International
Getting to the point
Lenbrook International's strategy of setting up its own streaming platform BluOS as neutrally as possible as a separate division, and using it not only in the solutions of its own brands NAD Electronics and Bluesound and Bluesound Professional, but also offering it to other partners, is proving increasingly successful. After companies such as Dali Speaker A/S, Monitor Audio Ltd., Roksan Audio Ltd. and Peachtree, the English high-end hi-fi manufacturer Cyrus Audio Ltd. now also relies on the BluOS hi-res multi-room audio streaming platform for future streaming systems.