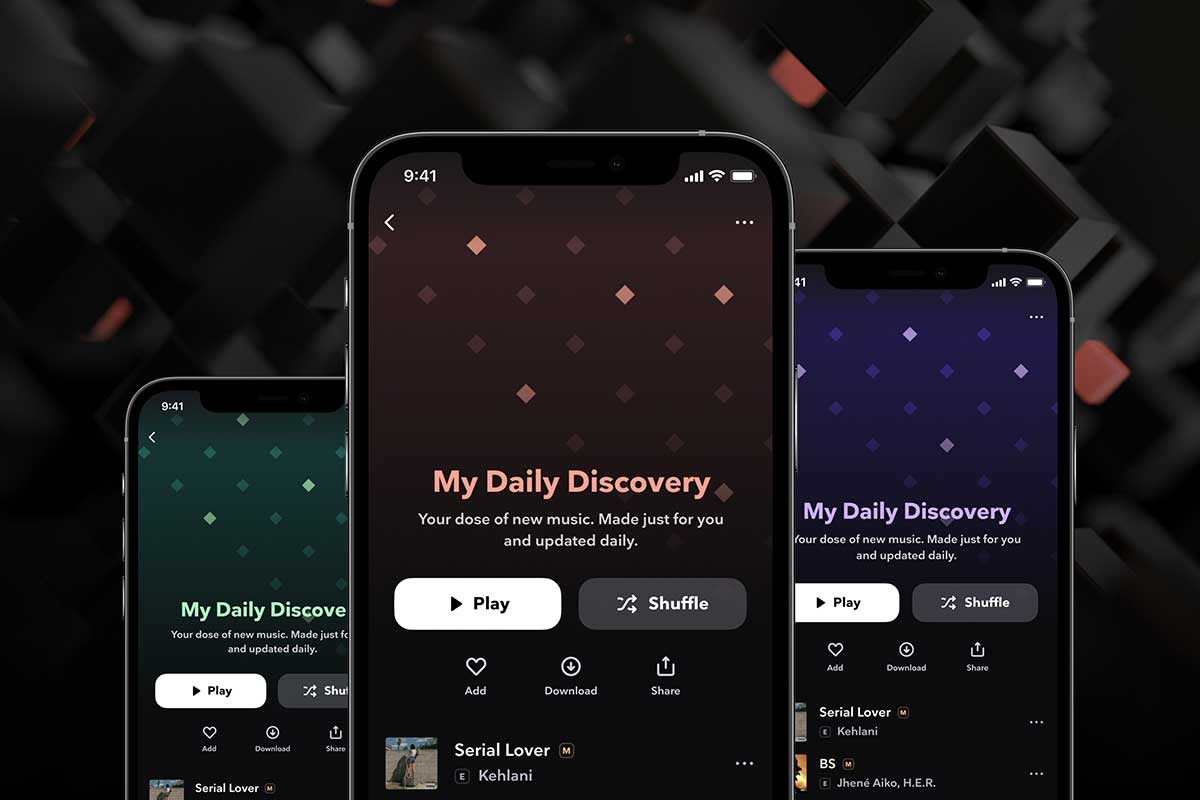 My Daily Discovery, this new feature is designed to allow users of the music streaming service TIDAL to discover personally relevant new music for themselves in the mass of new releases.
To help users find the music titles that are really relevant to them in the flood of new releases, TIDAL is now introducing the new My Daily Discovery function.
Of course, this selection is based on the user's individual taste, since TIDAL constantly analyses the subscriber's preferences through various algorithms anyway.
My Daily Discovery – Ten new songs every day
With thousands of new songs appearing every day, it can sometimes be overwhelming to discover new music, music streaming service TIDAL said in a statement. The new My Daily Discovery feature makes it a little easier to keep track of this and filter out the new releases that are actually relevant to the user, it said.
The new playlist is available to members immediately and offers ten new song selections, which are chosen by an in-house algorithm.
Adapted to the user's preferences
As mentioned earlier, the algorithm is based on users' streaming habits. The playlist is updated daily and shows everything from new artists to classics, from your own favourite musicians that you might have missed. TIDAL believes that music is an important part of daily life and wants to make this experience even more personal with the new feature.
My Daily Discovery can be found in the Mixes For You section of the app, alongside My New Arrivals for TIDAL HiFi subscribers and up to eight versions of the genre and theme-based My Mix collection. Playlists can be saved and songs easily added to existing playlists.
Getting to the point
With My Daliy Discovery, once again TIDAL's offer is to be even better adapted to the preferences of the customers. Here, all those new releases are listed that TIDAL's algorithms think are most likely to be relevant to the customer and their individual tastes.