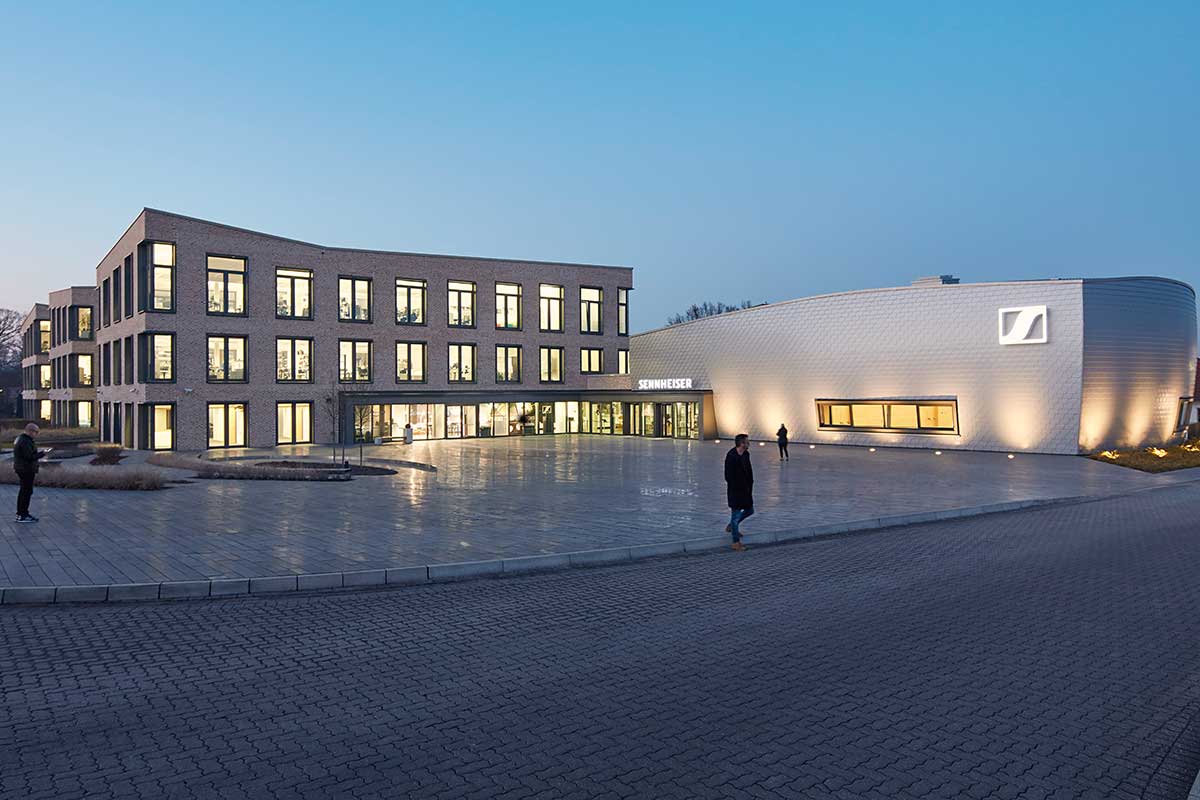 Report
Sennheiser – Restructuring and focus on professional business
In future, Sennheiser wants to concentrate on the professional business and is seeking a partnership to strengthen its market position in the field of consumer electronics. This decision is intended to consistently continue Sennheiser's path towards more independence for its business units.
---
Sennheiser electronic GmbH & Co. KG is clearly one of the most renowned companies in the field of professional and consumer audio in Germany. Nevertheless, Sennheiser is also facing difficult times, as has become clear from various reports in recent months. Fears were already being voiced that the company might share the fate of many other established German companies, although in the end they did not go so far as to think of the worst. Remember brands like Braun, Blaupunkt, Grundig or Loewe, whose former glory has completely faded and all of which, in the end, hardly play a real role on the market any more, internationally not at all, and even not in Germany.
The fact is that even for companies like Sennheiser electronic GmbH & Co. KG, it is extremely difficult for a company like Sennheiser electronic GmbH & Co. KG to hold its own internationally with a wide range of products in different areas. Just think of the countless takeovers that have taken place in all areas of consumer electronics in recent years, and many a once proud company has become a kind of "challenge cup" that no one really knows what to make of…
The actual situation at Sennheiser electronic GmbH & Co. KG is not really clear at the moment, and the statement that the two managing directors Andreas Sennheiser and Daniel Sennheiser have now published on the company's website does not change that.
First of all, it says that Sennheiser will set up its business units independently.
Sennheiser has stood for excellent technology and unique audio experiences for over 75 years. The decades of expertise flow into solutions that are as individual as the needs of the customers. To make this possible, the company is divided into four business units in the Professional and Consumer Divisions: Pro Audio, Business Communications, Neumann and Consumer Electronics. According to the manufacturer, there are great opportunities for growth in each area.
So much for the extremely positive image that is being tried to convey. But then it says:
"In order to be able to exploit the potential of these markets in the best possible way in the future, we are planning to concentrate our own forces on the three business areas in the Pro sector and are looking for a strong partner to invest in our Consumer business. With this step, we are setting up our business units independently of each other and thus consistently continuing on our current path."

Andreas Sennheiser and Dr Daniel Sennheiser, Co-CEOs Sennheiser electronic GmbH & Co. KG
Sennheiser also states that it sees immense growth potential in headphones and soundbars in the consumer electronics sector, although it points out that these areas are highly dynamic and subject to strong competitive pressure.
The fact that the company explicitly emphasises that it is one of the designated premium suppliers in the headphone and soundbar segments can almost be understood as an advertisement for potential buyers, especially since it explicitly points out that it will rely on a partner to expand in this area in the future.
"At the same time, a partnership in the consumer sector offers us the opportunity to focus our own strengths and resources on strengthening the Pro Audio, Business Communications and Neumann business areas. Here we want to invest in our sound competence as well as in market presence and visibility from our own resources in order to continue to grow at an above-average rate and to expand our strong position in the world market.

Our world is in a constant state of change. We have to constantly align ourselves with new challenges and realities. We are all feeling this more than ever at the moment. But it also means that new possibilities, opportunities and ideas for the future are constantly emerging. For Sennheiser, this means that we must continuously develop and change.

As a family business, we have to act agilely and flexibly and make decisions for the future. This is part of our corporate responsibility.

We firmly believe that all business units will emerge stronger from the planned realignment. With a partner at our side who invests in our consumer business, we can play to our strengths even better and make them tangible for our customers. Sennheiser has stood for excellent technology and unique audio experiences for over 75 years. We will continue to do so in the future."

Andreas Sennheiser and Dr Daniel Sennheiser, Co-CEOs Sennheiser electronic GmbH & Co. KG
Getting to the point
The statement does not reveal any information about how such a partnership is envisaged in concrete terms, as there are many different variations. Experience shows, however, that potential partners are rare on the market, after all, there are not many companies like Sennheiser that are still completely independent. The "big brands" of the industry have long since belonged to some globally operating groups, sometimes former competitors are found under one roof and are only operated with different marketing strategies. Using synergies is what they always say when the takeover is announced… Let's hope that Sennheiser can take a different path here.