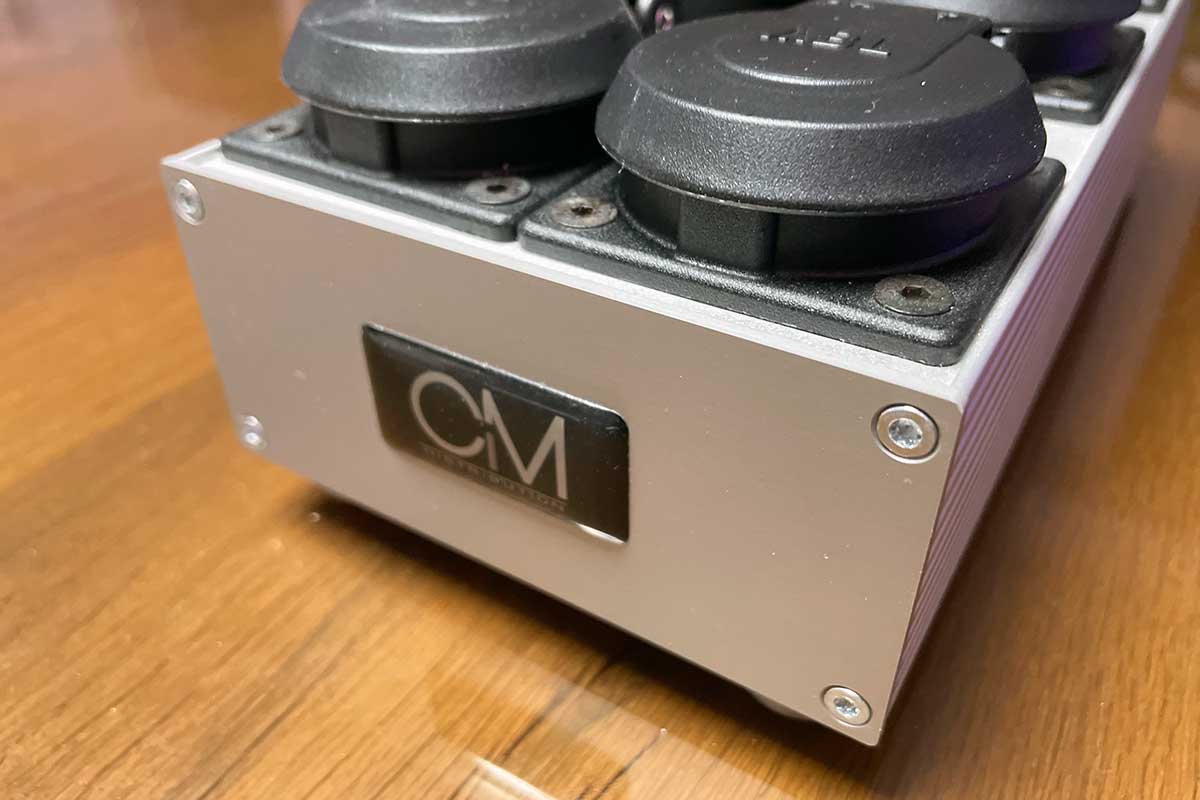 Accessoires
News
CMI Easy-Connect – New line of accessories at CMI Distribution Europe
CMI Easy-Connect is a new line of accessories from the German distributor CMI Distribution Europe. The focus of this product line is clearly on cables for power supply and connector strips, but there is also a focus on loudspeaker cables and cable bridges.
With CMI Easy-Connect, the company CMI Distribution Europe focuses on its own product line in the area of hi-fi accessories, whereby the main focus is on mains cables and mains distributors. In addition, first solutions in the area of loudspeaker cables and cable bridges for loudspeaker systems are available.
All solutions of the new brand are united by the fact that they are products that are aimed at a very broad customer base, because they feature high quality at fair prices.
CMI Easy-Connect – Quality at fair prices
This requirement – quality at fair prices – was at the very top of the specifications when it came to designing the new product line. Only when it was clear that this could actually be achieved under the criteria set by CMI Distribution Europe, did they decide to launch this new product line.
First and foremost, they had to consider whether they could really stand up to the flood of solutions that the market already offers in the accessories segment, and from the point of view that they wanted to rely solely on quality products manufactured in Germany.
"We thought long and hard about whether we should introduce a product into an existing, well-assorted market that we manufacture ourselves in Germany and that our competitors have manufactured for the most part in other Asian countries."

Christoph Mertens, owner CMI Distribution Europe
Focus on technically impeccable design
CMI Distribution Europe obviously places the highest value on perfect workmanship from a technical point of view. To this end, all solutions are, as already mentioned, manufactured exclusively in Germany. Not only that, the company even states that the solutions are handcrafted.
Another very important point is that the power supply products of the CMI Easy-Connect brand are individually tested according to VDE or CE and even for five years according to VDE 0701 or VDE 0702, in order to be able to prove the high level of quality and compliance with all relevant standards. A test-specific protocol is enclosed with each product, so that use in public facilities is also permitted without further testing.
As already mentioned, the product range currently includes first and foremost solutions for power supply, specifically the really impressively solidly manufactured CMI Easy-Connect 6 power strip or the CMI Easy-Connect 1 power cable. With the CMI Easy-Connect CMI-LSC-2X3, however, they also offer a high-quality loudspeaker cable with ready-made banana plugs. The CMI Easy-Connect CMI-LSB-2X0.3 is a high-quality loudspeaker cable bridge with banana plugs and cable lugs.
Getting to the point
It is highly gratifying that companies like CMI Distribution Europe, with their new brand CMI Easy-Connect, still dare to bring their own accessory solutions to the market, which at first glance do not seem to fit into a market trimmed to the smallest price and which compete against the superiority of Asia in particular. Even if the product range is currently still manageable, these solutions stand out with their impeccable workmanship and thus technically flawless design, which is certified by appropriate testing and certification. It is all the more surprising that the solutions of the CMI Easy-Connect series come at a fair price, which is justified by the quality of workmanship alone. The fact that they are manufactured by hand in Germany is particularly impressive.
PRODUCT
CMI EASY-CONNECT
Price
CMI Easy-Connect 6 € 399,-
CMI Easy-Connect 1 € 79,-
CMI Easy-Connect CMI-LSC-2X3 € 299,-
CMI Easy-Connect CMI-LSB-2X0.3 € 149,-