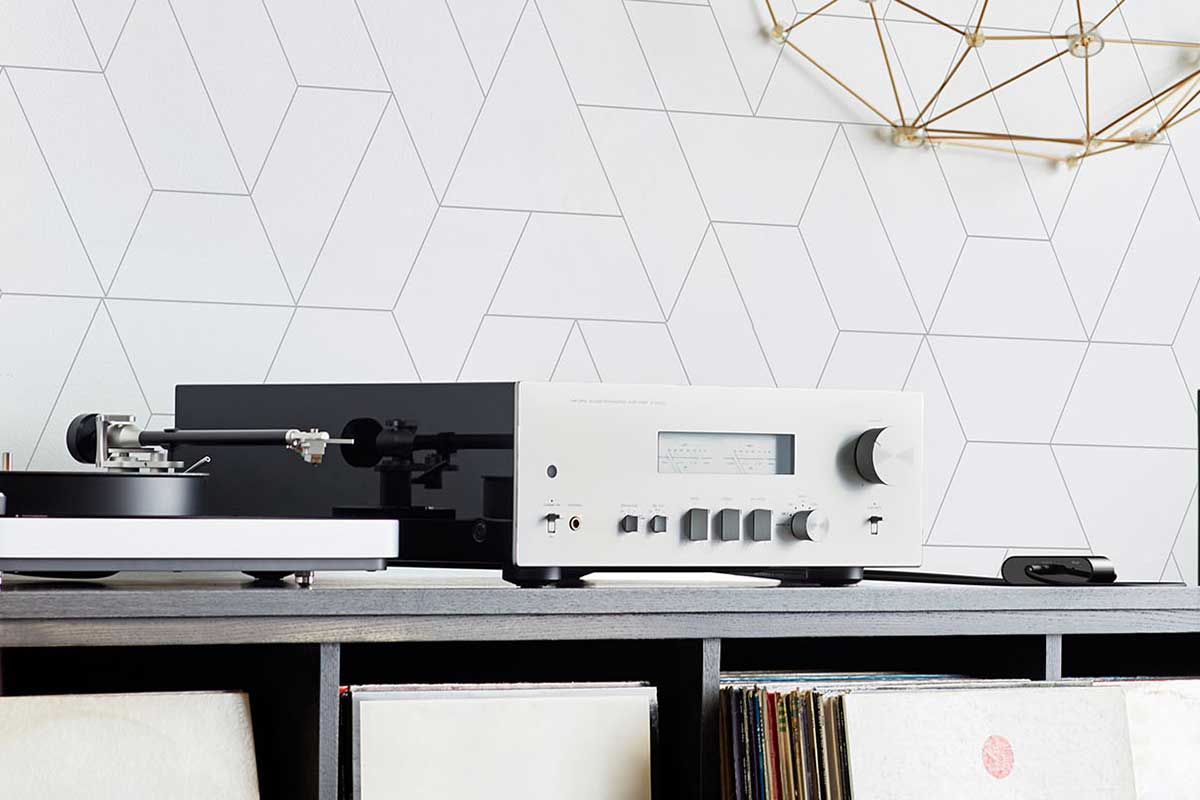 Belkin Soundform Connect Audio Adapter, an extremely simple solution for equipping almost any audio system with Apple AirPlay 2 and thus multi-room audio streaming.
Belkin Soundform Connect Audio Adapter, this solution from accessory specialist Belkin International Corp. comes at just the right time. Apple Corporation has just announced that it will expand its Apple Music streaming service to include CD-quality content, which forms the basis, and even content in hi-res audio as well as so-called spatial audio, i.e. content in surround – sempre-audio.at reported.
This means that from June, the entire Apple Music offer will be available exclusively in lossless quality, and at the same price as before.
Belkin Soundform Connect Audio Adapter for Apple AirPlay 2
In order to be able to use music from Apple Music not only on one device, but on as many audio systems in the home as possible, the Apple AirPlay 2 streaming platform can be used, which many streaming solutions from a wide range of manufacturers already support ex works.
However, if a system does not offer this option, the Belkin Soundform Connect Audio Adapter is now available. It is a simple adapter that can be connected to any audio system and adds Apple AirPlay 2 to it.
Tiny adapter
The new Belkin Soundform Connect Audio Adapter measures no more than 43.4 mm in depth, 62 mm in width and 19 mm in height and is presented in discreet black. This means that it can be integrated seamlessly into any audio system and will hardly be noticed even in compact solutions. This solution can be placed in such a way that it is not even visible, because once connected, there is nothing to control or operate.
Integration via WiFi
The Belkin Soundform Connect Audio Adapter is simply integrated into the network via WiFi, whereby the Belkin Soundform App is available for this purpose. Interestingly, the manufacturer offers this app not only for Apple iOS, but also for Google Android.
This app is also used to install firmware updates in the future and to reset the Belkin Soundform Connect Audio Adapter to factory settings if necessary.
Once configured, the Belkin Soundform Connect Audio Adapter is directly available as an Apple AirPlay 2-capable device in the network. This means that, like any other such device, it can be used for music streaming as a stand-alone solution or in combination with others. Integration in the Apple Home App is of course also planned.
Analogue or digital outputs
The new Belkin Soundform Connect Audio Adapter has both an analogue and a digital output. The former is designed as a 3.5 mm stereo mini-jack, the digital output is an optical S/PDIF interface, a so-called TOS link.
Power is supplied via a USB-C interface, and a suitable power supply unit including cable is part of the scope of delivery.
Only "CD quality"?
The manufacturer's description says that the new Belkin Soundform Connect Audio Adapter offers playback of audio data with 16 bit and 44.1 kHz, thus supporting "CD quality". In principle, however, Apple AirPlay 2 would also be able to do more, but so far this has not been relevant, especially in this class. It is therefore not yet clear what the situation will be with hi-res audio, which Apple now wants to offer via Apple Music from June 2021. It should be noted, however, that Apple understands Hi-res Audio to mean a maximum of 24 bits and 48 kHz for the time being…
The new Belkin Soundform Connect Audio Adapter will soon be available for € 99.99.
Getting to the point
Apple AirPlay in the current version Apple AirPlay 2 is one of the leading streaming platforms on the market. Many networked systems in the various classes support this streaming technology, among other things, so that music playback is definitely possible throughout the entire household without any problems and, above all, in a simple way.
If one or the other audio system does not allow network integration or does not support Apple AirPlay 2, the Belkin Soundform Connect Audio Adapter can be used for this purpose.