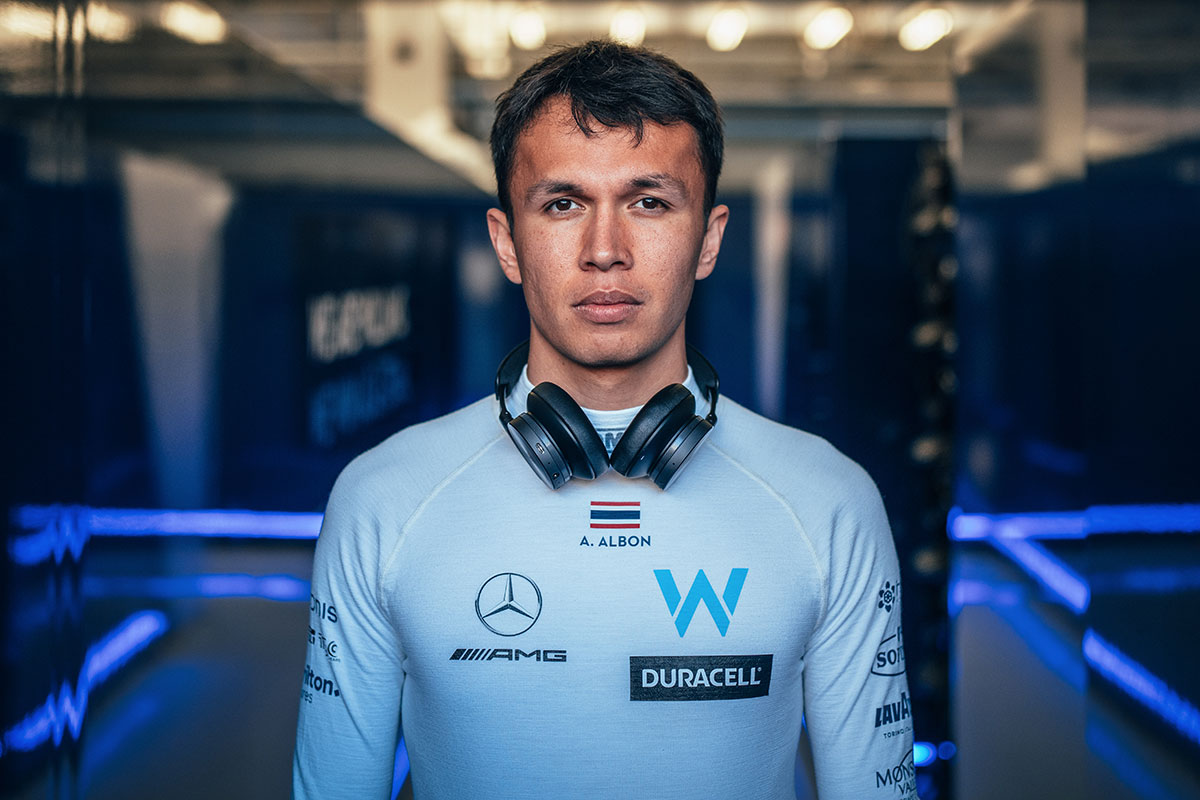 Formula 1 racing steel Williams Racing and renowned audio manufacturer Bang & Olufsen now announce a multi-year partnership. Bang & Olufsen is now the official team partner.
Williams Racing has announced a new partnership in the field of consumer electronics. The two companies announced in a joint press release that they had signed a multi-year partnership with the Danish consumer electronics company Bang & Olufsen. Bang & Olufsen will thus be the official team partner of the English racing team from this Formula 1 season onwards.
The agreement will see the Bang & Olufsen logo appear on the Williams FW44, but will also go beyond a pure advertising partnership, the two companies emphasise.
Impressive, immersive and multi-sensory customer experience
In addition to the Bang & Olufsen logo that now adorns Alex Albon and Nicholas Latifi's Formula 1 race car, the FW44, Williams Racing and Bang & Olufsen will work together to create immersive and multi-sensory customer and fan experiences, according to the statement.
The collaboration, which has now been finalised, will be implemented in Bang & Olufsen brand stores worldwide, at Williams Racing's on-track locations at various Grands Prix, and at Williams Racing's headquarters in Grove, Oxfordshire, England.
"I am delighted to welcome such a globally renowned brand as a new partner at Williams Racing. For almost 100 years, Bang & Olufsen has been at the forefront of design and innovation, creating some of the most memorable and iconic products in the world. And we share the same pursuit of perfection. The combination of Bang & Olufsen and Williams Racing fits perfectly with our brand strategy, ,'Williams Beyond Racing' and proves once again the continued growth of Williams over the last 12 months, both on and off the track."

Jost Capito, CEO and Team Principal of Williams Racing
From Bang & Olufsen's perspective, the new partnership represents a great opportunity to promote the Danish specialist's brand in the premium audio segment to an even wider audience worldwide, he said.
"I am proud of this new partnership. We share Williams' passion for excellence, performance and desire to create only the best, and together we can deliver exceptional experiences to fans and customers. Increasing our brand awareness is a key strategic priority for us and this partnership will allow us to reach even more consumers around the world from this weekend and in the years to come. We can't wait to show the world what we can achieve together – and Bahrain will undoubtedly be the start of something great."

Kristian Teär, CEO of Bang & Olufsen
Getting to the point
Bang & Olufsen joins Bose Corporation, EPOS and Klipsch as another renowned manufacturer of consumer electronics to partner with a Formula 1 racing team. Bang & Olufsen has now been able to conclude a long-term partnership with the English racing team Williams Racing, although the real advertising value of this collaboration will probably not be the company's logo on the Williams FW44, but rather the drivers Alex Albon and Nicholas Latifi using the Danes' products to great media effect.