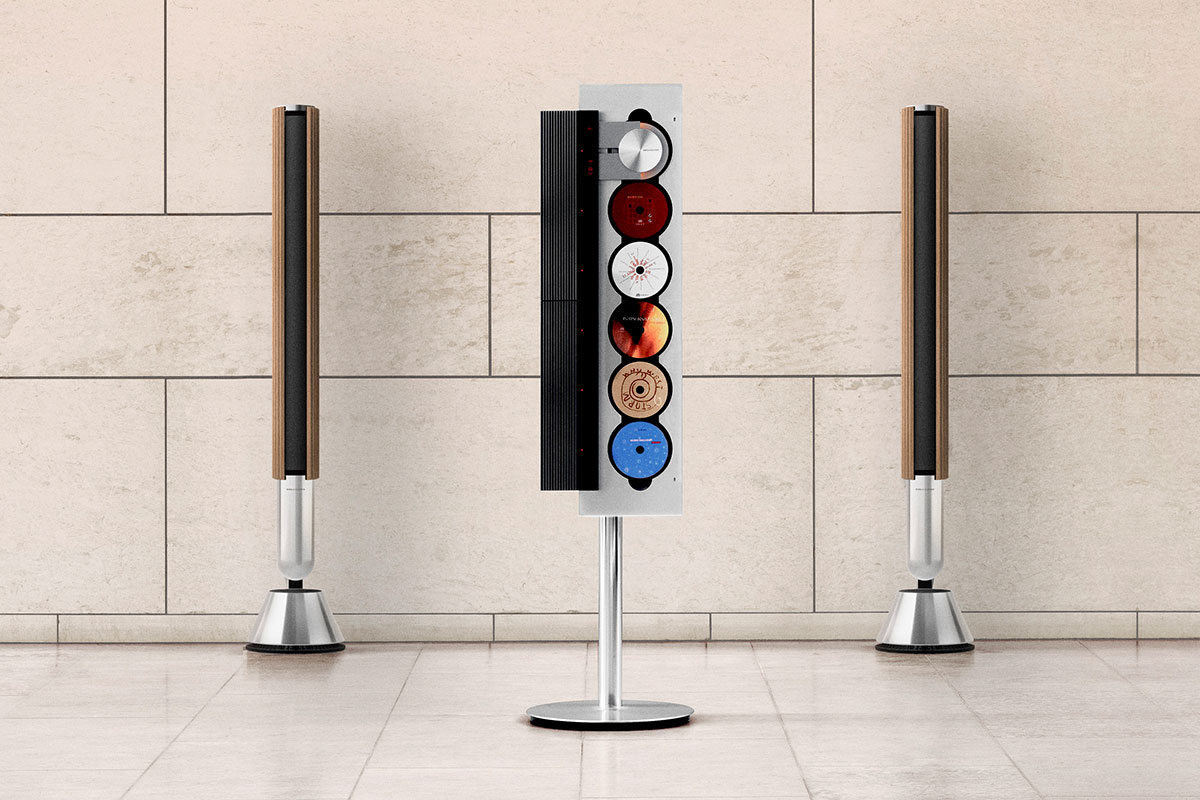 Bang & Olufsen Beolink is designed to wirelessly connect the latest streaming solutions with classic Bang & Olufsen Multioom installations and iconic Bang & Olufsen products, according to a promise from Danish company Bang & Olufsen.
Bang & Olufsen Beolink has been the connecting interface for Bang & Olufsen solutions for many years. This is to ensure that the company's various solutions communicate smoothly with each other and can be used together.
Now Bang & Olufsen is offering a particularly exciting update to Bang & Olufsen Beolink, one that connects the company's latest solutions with various products dating back to the 1980s.
Bang & Olufsen sees itself as the founder of Multiroom
Bang & Olufsen sees itself as the manufacturer of consumer electronics that founded Multiroom as we understand it today. Based on this heritage, the company now wants to give users the opportunity to actually bring the products of many years into harmony with each other.
The new Bang & Olufsen Beolink update ensures that an entire generation of products will work together seamlessly for decades to come. It underlines Bang & Olufsen's commitment to longevity by enabling timeless connectivity between past, present and future, the company said in the announcement.
It makes no difference whether a classic record is played on the 1986 Bang & Olufsen Beogram 5500 record player, which is now streamed wirelessly to the patio via the latest Bang & Olufsen Beosound Level speakers, or whether the Bang & Olufsen Beosound 9000 CD player is given a new lease of life by connecting it with the newly Beolab 28 speakers – the possibilities are endless, according to the company.
"Bang & Olufsen invented Multiroom 40 years ago and we are delighted to continue our expertise in this area with our new software update. This ensures that products whose launches are decades apart work seamlessly together. Beolink Multiroom is designed for the future and allows seamless connection, playback and control of all our network-enabled products in different rooms. In addition, Beolink Multiroom offers intuitive features that make it easy to get started with a music experience, such as 'One Touch to Music' and 'Touch to Join'. These features add value to the Multiroom music experience and allow for greater control over the entire entertainment system, which can grow with you over time."

Christoffer Poulsen, SVP of Product Management & Brand Partnering at Bang & Olufsen
Timeless connectivity
Bang & Olufsen's long-standing commitment to connectivity and compatibility has been a key USP since the early 1980s, when the company pioneered multi-room audio technology with the introduction of Master Control Link. In 1986, Bang & Olufsen introduced Beolink Multiroom, ensuring compatibility across all generations of its products. Bang & Olufsen is the only multi-room audio company that has been able to guarantee system-level compatibility for 36 years, they explicitly emphasise.
The introduction of Bang & Olufsen Beolink Multiroom for its latest audio technology platform in the Bang & Olufsen Beosound Balance, Bang & Olufsen Beosound Level, Bang & Olufsen Beosound Emerge and Bang & Olufsen Beolab 28 models celebrates 40 years of industry-leading multi-room technology.
This brings Bang & Olufsen Beolink connectivity to the latest technology platform, building on Bang & Olufsen's long-standing tradition of networked products dating back to 1986 and encompassing various technologies and music formats such as turntables, CD players, MP3 media through to the latest streaming media and music services.
From the manufacturer's perspective, this illustrates Bang & Olufsen's commitment to ensuring connectivity for the future and promoting a long life for its products. The update offers added value to users by modernising and expanding their inventories, with the ultimate goal of enjoying a lifetime of music.
One Touch to Music
One Touch to Music, or music with a single touch, works as easily as a light switch, allowing listeners to quickly and easily enter into musical moments without having to use a smartphone with a corresponding app.
Users can simply tap a speaker or use the remote control to start playing music from their preferred source, be it a turntable, CD player or streaming service. The four favourite buttons allow users to select their own favourite music with a simple tap, which they can easily customise to their personal preferences when setting up the Bang & Olufsen app.
Touch to join
Whether listening to the radio in the kitchen and then going to the living room or bedroom, with Touch to Join, the musical moment follows the user wherever they go. By simply touching the loudspeaker or using the remote control, the music is played in a new room. No further operating steps are said to be necessary.
One Remote
Whether a user wants to use the Bang & Olufsen Beoremote One, the Bang & Olufsen Beoremote Halo or the Bang & Olufsen App, the Bang & Olufsen Beolink integration gives listeners the ability to control all their speakers and their entire home from the product of their choice.
Pricing and availability
According to Bang & Olufsen, this is an automatic update available for all compatible solutions and should be available immediately. There are therefore no costs for the user.
Getting to the point
Bang & Olufsen is taking an extremely exciting step with the new update for Bang & Olufsen Beolink, which ensures a simple connection between a wide range of devices from many years ago. The company is right to talk about connecting products from the past, present and future with this new software.
| PRODUCT | UPDATE FÜR BANG & OLUFSEN BEOLINK |
| --- | --- |
| Price | free update |