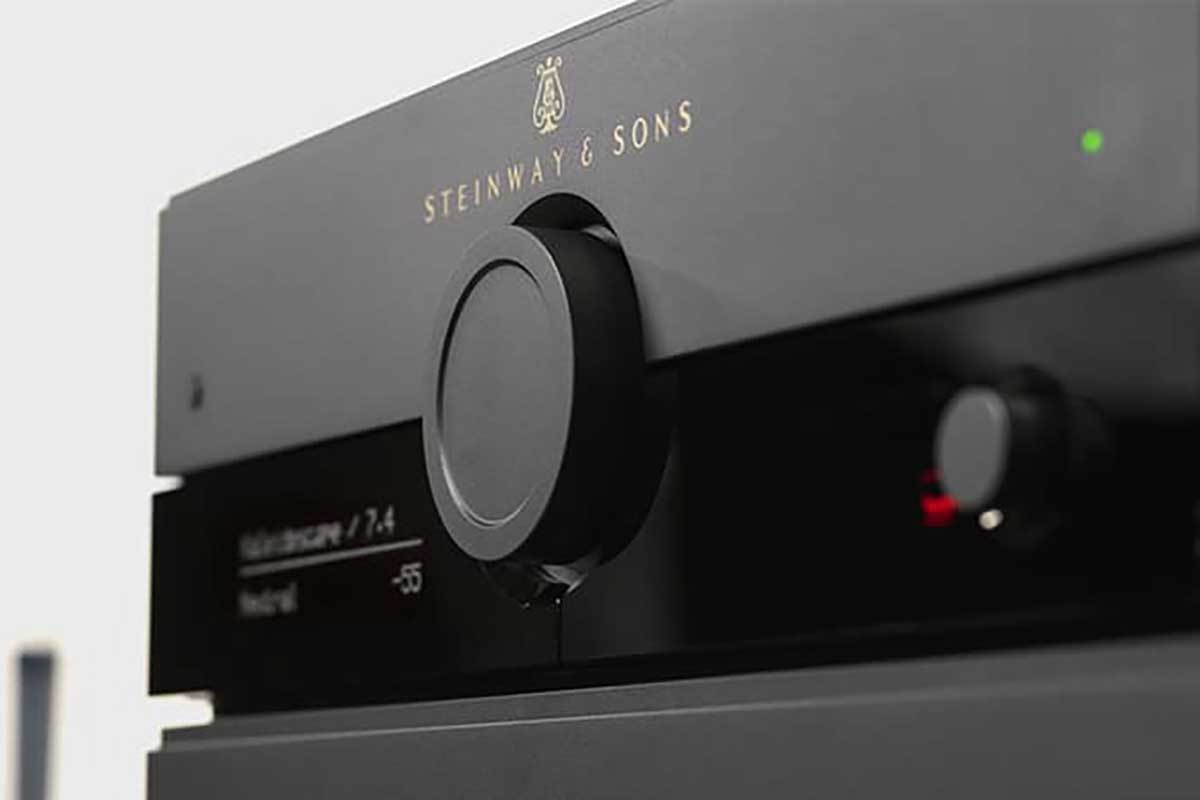 Steinway Lyngdorf or SL Audio A/S introduces 8K-enabled HDMI 2.1 board updates for its flagship Lyngdorf MP-60 2.1 and Steinway & Sons P300 2.1 processors to enable a new generation of home cinema, music and gaming.
Lyngdorf MP-60 2.1 and Steinway & Sons P300 2.1 are the latest generations from SL Audio A/S in the field of high-end AV systems. According to the Danish company from Skive, the aim is to prove once again that Steinway Lyngdorf can offer the most modern and comprehensive solution for the ultimate high-end cinema experience.
Continuing Steinway Lyngdorf's technological approach to the AV market, the company will use chips from INVECAS Inc. in the new solutions. INVECAS Inc. announced the world's first HDMI 2.1 with HDCP 2.3 chip and IP solutions.
"Steinway Lyngdorf and INVECAS, Inc. are working together to bring the most advanced HDMI 2.1 home theatre solutions to market."

Chandlee Harrell, Senior Director at INVECAS Inc.
First and foremost, the new technology platform will significantly increase video bandwidth, enabling 48 Gbps pass-through of content in 8K 30 RGB/ YCbCr 4:4:4 10-bit video and 4K 120 RGB/XCbCr 4:4:4 10-bit video.
In addition, the HDMI 2.1 upgrade brings with it the new HDCO 2.3 functions, support for VRR (Variable Refresh Rate), FVA (Fast Vactive) and ALLM (Auto Low Latency Mode).
In addition, there are the following functions and support for relevant standards: Enhanced Audio Return Channel (eARC), support for static and dynamic HDR for enhanced dynamics and wide colour gamut, and of course the obligatory HDCP 2.3.
"Staying at the forefront of cutting-edge technology is a fundamental mission for Steinway Lyngdorf. Our partnership with INVECAS is just that, another step forward in providing our customers and partners with the latest technologies for innovative video and audio experiences."

Thomas Birkelund, CEO of Steinway Lyngdorf
However, the company also cites that there will be some quite fundamental changes associated with the HDMI 2.1 upgrade or some key factors to consider.
The 2.1 versions will no longer have an HD-BaseT output and the number of inputs and outputs has been reduced. The existing inputs and outputs all have full video pass-through. The built-in HDMI matrix can be activated via a control system.
SL Audio A/S states that they have observed an increase in problems in connection with the use of optical HDMI cables for forwarding high-resolution videos to TVs and projectors. It is therefore important to note that only the versions with a USB power supply for the optical converters comply with the HDMI standards. The HDMI boards are designed within the HDMI specifications and cannot power HDMI optical cables. However, one can use the USB ports on the back to power optical HDMI cables.
The new preamplifiers are expected to be available as early as February 2021. It is very important to note that the previous solutions with the HDMI 2.0b board will remain in the range.
An upgrade programme will be offered until July 2021, but this will require sending in the unit, as the upgrades will be carried out directly at SL Audio A/S in Skive.
Getting to the point
It is essential for a manufacturer in the high-end segment not to leave existing customers out in the cold when it comes to new standards, but to offer them the opportunity to bring their systems up to the latest technological level. This is exactly what the Danish company SL Audio A/S is doing with its flagship models, offering HDMI 2.1 upgrades.
Manufacturer:
S/L Audio A/S
Distribution Austria:
Styria HiFi GmbH
Distribution Germany:
DREI H Vertriebs GmbH
Price:
MP-60 2.1 – incl. Rack Mount €15.900,-
MP-60 2.1 – AES3 DCI Input, incl. Rack Mount €16.900,-
MP-60 2.1 – AES3 Digital output, incl. Rack Mount €16.900,-
MP-60 2.1 – AES67 Digital in/output, incl. Rack Mount €17.100,-
MP-60 2.1 – AES3 DCI input & digital output, incl. Rack Mount €17.900,-
MP-60 2.1 – AES67 Digital in/output and AES3 output, incl. Rack Mount €18.100,-
Upgrade-Program MP-60/P-300 to 2.1, incl. Outward and return transport € 1.999,-
You are currently viewing a placeholder content from Facebook. To access the actual content, click the button below. Please note that doing so will share data with third-party providers.
More Information