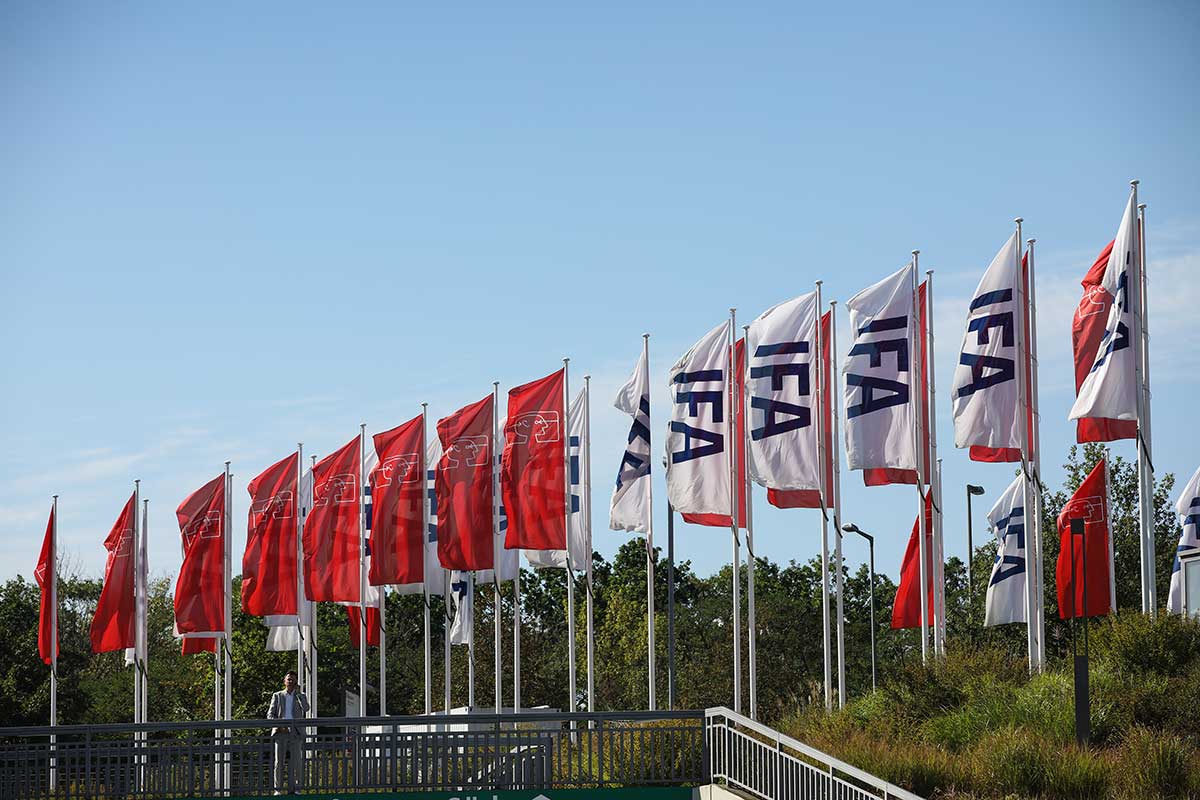 Events
IFA 2021 in Berlin cancelled
As expected, there will be no International Consumer Electronics Fair in Berlin this year. Messe Berlin and gfu Consumer & Home Electronics GmbH have now announced that IFA 2021 has been cancelled.
It was predictable, even if the organisers Messe Berlin and gfu Consumer & Home Electronics GmbH have been trying to convey great euphoria and confidence in recent weeks, that the International Consumer Electronics Fair in Berlin will not take place this year.
It has now been announced that IFA 2021 will be cancelled, the reason given being the still uncertain global situation surrounding the ongoing COVID-19 pandemic.
Cancellations by numerous manufacturers
This step was preceded by the cancellations of numerous renowned manufacturers. For a long time, many of them were very confident that they would be able to organise a trade fair this year, at least on an adapted scale, but in the end they decided not to take part in IFA 2021.
Of course, the official communication of the fair organisers reads a little differently. New global uncertainties are cited as the primary reason for the cancellation. Special concepts like those for IFA 2020 were not even considered this year.
The decision was made after extensive discussions with public health experts and numerous interest groups, according to the organisers.
Situation in Southeast Asia particularly uncertain
In the end, several key global health metrics were not moving in the right direction as quickly as hoped – from the rapid emergence of new COVID-19 variants, for example in South Asia, to ongoing uncertainties about the speed of roll-out of vaccination programmes around the world.
This, in turn, he said, was unsettling for the companies that wanted to come to Berlin, the media and the visitors who have to plan their budgets, investments and travel far in advance, not only for IFA but for all similar events around the world.
"Innovation needs a platform; it needs the focus of global attention. That's why brands and manufacturers from across the tech industry were keen to come to IFA Berlin 2021. Unfortunately, recent developments in the healthcare sector have introduced too many risks into everyone's planning. There are simply too many imponderables now. Therefore, at the moment it has become almost impossible for anyone to plan their participation in a trade show responsibly."

Kai Hillebrandt, Chairman of the Supervisory Board of gfu Consumer & Home Electronics GmbH
Messe Berlin as infrastructure for COVID-19 measures in Berlin
He added that Messe Berlin continues to support the fight against COVID-19 by converting parts of its exhibition grounds into a vaccination centre and an emergency hospital. Both are now likely to be needed for longer than originally anticipated, he said.
"We did not make this decision lightly. IFA Berlin is arguably the most important event of the year for brands and retailers alike. IFA Berlin connects our industry with trade visitors, media and real consumers like no other event. However, the health and safety of all must be absolutely paramount. Efforts to contain the pandemic – from the introduction of vaccination programmes to the resumption of international travel – did not happen at the pace we had hoped. Given these developments, this difficult and disappointing decision was inevitable."

Martin Ecknig, Chairman of the Board of Management of Messe Berlin
He added that they were working together with partners from industry, trade and the media on the IFA organisers for next year, which means that IFA 2022 will once again take place as a fully-fledged live event on the Berlin Exhibition Grounds.
Getting to the point
It was foreseeable that IFA 2021 in Berlin would not take place this year either. Like so many other events with an international audience, the organisers have to realise that a trade fair of the dimensions of IFA is simply not feasible this year.