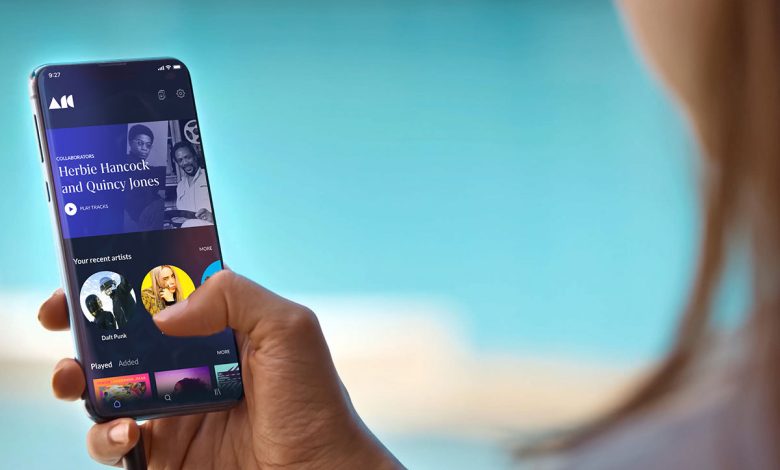 Roon 2.0.2 and Roon ARC 1.0.3 are now available, the first updates for the just presented latest version of the media management and hi-res multi-room audio streaming software Roon 2.0 and the brand new Roon ARC. Along with this update, the classic Roon Remote App has also been brought up to date, and is now available for Apple iOS and Google Android in a new version, currently Roon Remote 2.0 Build 1141.
Roon 2.0 with new Roon ARC App
Roon Labs LLC. described the latest version of Roon, Roon 2.0, presented at the end of September, as probably the biggest update in the company's history. For the first time, it should lay the foundation for users to be able to use their complete media library not only in their own network, but actually from anywhere and at any time, and with the same range of functions and thus the same comfort and the identical possibilities.
This is made possible by the Roon ARC App, which was launched for Google Android and Apple iOS. This should mutate the own Roon server into a flexible streaming service, according to the promise of Roon Labs LLC.
However, the Roon ARC App should not be confused with the previously available Roon App, which the software company still offers, even if it now explicitly refers to the Roon Remote App in order to emphasise the difference between the Roon ARC App and this solution even more clearly.
While the new Roon ARC App is actually only used to access one's own Roon Server and thus one's own media library while on the move, the Roon Remote App will continue to be the only convenient control tool in one's own network. So, if you want to access your own content on the go, you now have two apps installed on your smartphone or tablet, which are used depending on the situation.
First Service Release
As expected, such an extensive step as the developers of Roon Labs LLC. have taken with the introduction of Room 2.0 and Roon ARC App is not without a quick service release.
As already described in the introduction, Roon 2.0.2 and Roon ARC 1.0.3 are now available, the latter for both Apple iOS and Google Android.
In fact, it is Roon 2.0 Build 1143 or Roon Server 2.0 Build 1143, to stick to the nomenclature previously used by Roon Labs LLC. Strictly speaking, Roon ARC is Roon ARC 1.0 Build 64 and new versions of the classic Roon Remote App are also available, which are designated as Roon 2.0 Build 1141.
Somehow Roon Labs LLC. should decide which designation to choose in the future to ensure clarity here, this should be mentioned in passing as a personal note.
Roon Labs LLC. states that the development team has worked hard to improve the performance and stability of Roon and Roon ARC. The version that is now available includes a number of changes under the bonnet that are intended to improve the overall user experience. While most of the changes are minor, there are a few major things that are worth mentioning from Roon Labs LLC's point of view.
Several changes have been made to Roon ARC to better handle data usage when switching between cellular and WiFi networks while downloading content. This is particularly important for those users who do not want downloads to use up their mobile data plan.
There are a number of minor changes to the Roon ARC user interface that should make it easier to use. One particular feature is that it is now possible to access the Apple iOS output selector via the "Now Playing" screen.
Within Roon, the most significant change concerns the way port forwarding is handled for Roon ARC in situations where the router supports NAT-PMP. Previous versions contained a bug that could prevent automatic configuration in certain situations, Roon Labs LLC said.
Pricing and availability
As always, the updates listed are of course free for existing customers and are available immediately. So anyone who starts Roon from now on will automatically be notified of the new versions and can install them. The apps can also be found in the respective App Stores of Apple and Google.
Getting to the point
With the present updates, Roon Labs LLC. delivers first and foremost a service release that is especially dedicated to the new Roon ARC App and the possibilities that come along with it. Ultimately, the new versions are intended to resolve minor issues, but in such a way that, if the worst comes to the worst, they will stand in the way of smooth operation and are therefore essential for affected users.
PRODUCT
ROON 2.0 AND ROON ARC APP
Price
US$ 9,99 per month with annual billing
US$ 12,99 per month with monthly billing
US$ 699,99 Lifetime Licence