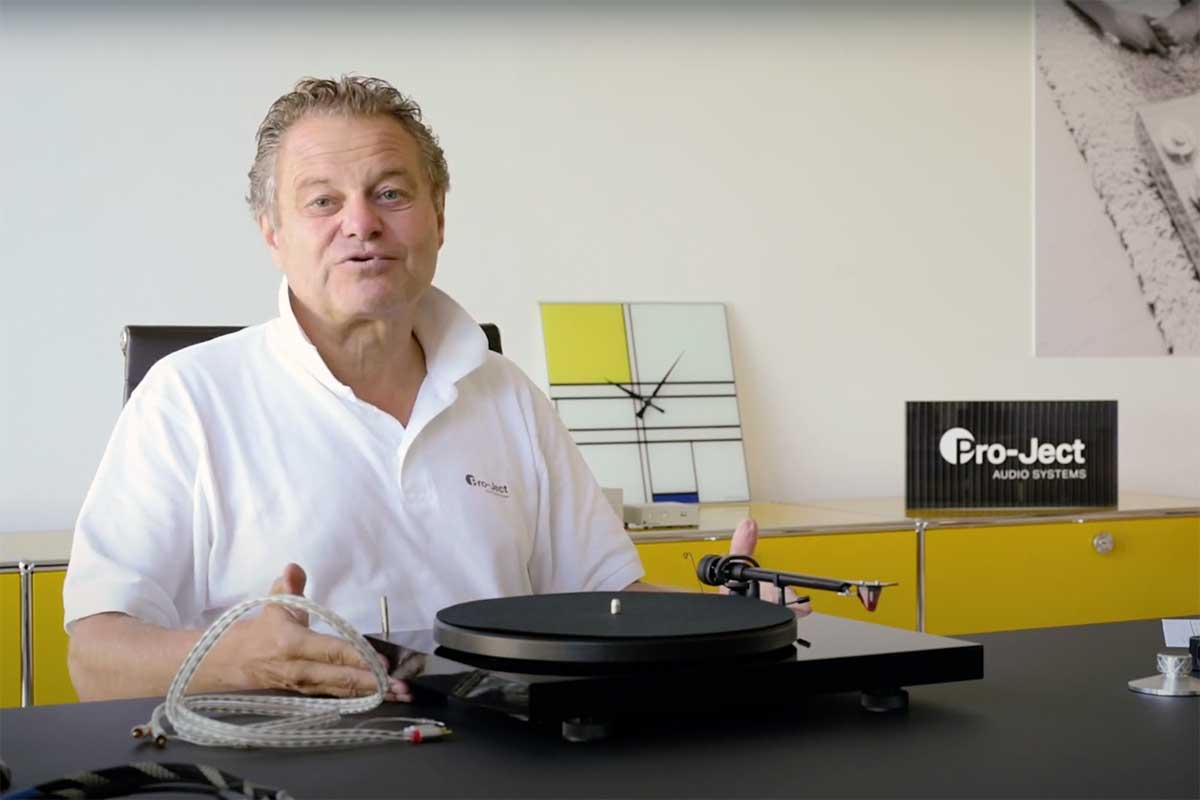 Pro-Ject Audio Systems now presents a very exciting video for vinyl lovers. Heinz Lichtenegger, CEO of the world market leader in record players, gives personal tips on how to upgrade a turntable and which accessories to invest in.
---
The very special appeal of record players is probably due in large part to the fact that in no other area can you make such versatile and flexible adaptations, optimisations and expansions as you can here.
The remarkable thing is that almost every change, no matter how inconspicuous, has a direct effect on the sound.
Thus, record players offer a wide range of activities for all those who want to live out the hobby of hi-fi with tuning measures of various kinds, especially since many options are actually easy to realise for everyone, as there is no need to dig deep into one's pocket.
Even turntables in the low-price segment can be improved at any time with various solutions that do not have to be very expensive. Even an upgrade of the pick-up system can be done with quite a small investment, especially in the entry-level segment. An upgrade of the connection cable, a new turntable, different mats for the turntable, a record clamp, all this can be done easily and costs hardly anything.
Pro-Ject Audio Systems is one of those companies that not only offers an immensely wide range of record players in various price segments, but has also been offering accessories and various products for upgrades from the very beginning.
None other than Heinz Lichtenegger, founder and CEO of Pro-Ject Audio Systems, now presents in a short video titled "Make your turntable sound better" various options that his company offers as accessories for upgrades of various kinds.
Getting to the point…
Even if you don't own a turntable from Pro-Ject Audio Systems, the video is worth watching, because the suggestions you can gain here can of course be applied to almost any turntable on the market, regardless of the manufacturer.
You are currently viewing a placeholder content from Facebook. To access the actual content, click the button below. Please note that doing so will share data with third-party providers.
More Information