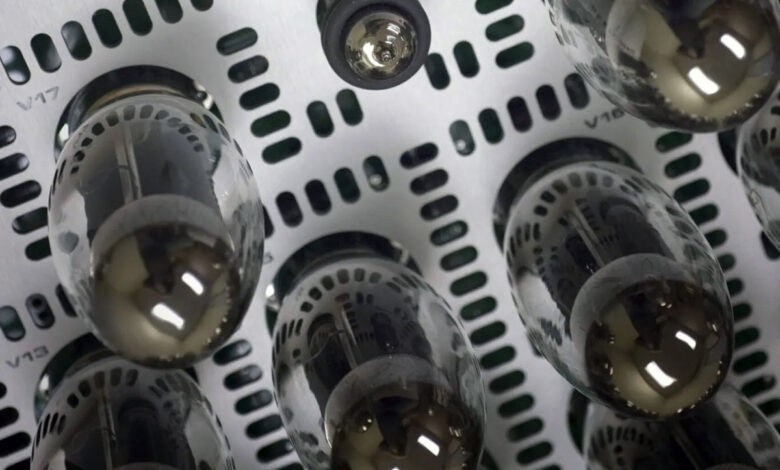 HiFi Electronics
Amplifier
HiFi
HiFi Luxury
Report
Audio Research Corporation looks to the future with confidence
It has been a challenging few weeks for Audio Research Corporation, as the people in Maple Grove freely admit, but now, under new leadership, they are confident that they are well prepared for the future and have thus secured the future of the company.
After some turbulence in the past few months, Audio Research Corporation is now able to look to the future with confidence.
At the beginning of May 2023 it became clear that Audio Research Corporation, one of the most renowned US high-end HIFi manufacturers, was struggling with massive problems – sempre-audio.at reported. As reported, due to liquidity problems, the company had to file a kind of settlement, which in the US state of Minnesota is equivalent to "…filed paperwork notifying the Minnesota District Court of its entering into an Assignment for the Benefit of Creditors with Ligthhouse Management Group Inc. as the assignee".
Fortunately, the company found its way back into calm waters with the acquisition of Audio Research Corporation by AR Tube Audio Corporation, which was announced at the end of June 2023 with great joy and confidence.
New owners, new management
It was already clear with the settlement that the previous management of the company would no longer perform their duties in the future, so it is now Valerio Cora who, as CEO of Audio Research Corporation, will lead the fortunes of Audio Research Corporation with the new owner behind him.
Now Valerio Cora made a statement to convey the confidence that reigns internally in the company again to the worldwide partners and of course not least customers.
"When a new company takes over an established and popular brand like Audio Research, long-time fans naturally have questions and concerns. Now that the acquisition is complete, we want people to know that Audio Research is stronger and better than ever. Through transparency and communication, it is now our intention to address all customer concerns while the team in Maple Grove, Minnesota, continues its good work designing and manufacturing some of the best tube gear in the world."

Valerio Cora, CEO Audio Research Corporation
The most important question was, what will change at Audio Research Corporation in the future, and the answer is pleasantly short: nothing!
For example, the company clearly states that existing and future customers can be sure that all guarantees – past and future – will remain unchanged and will continue to be upheld.
Secondly, Audio Research Corporation has a workforce that remains largely unchanged, so the expertise to develop and manufacture solutions that are fully in line with the company's philosophy remains unchanged.
Another important point is that the company has a stable and abundant supply of vacuum tubes, both for newly produced products and for existing devices that need to be replaced.
Supply of tubes secured
As proof of this, Audio Research Corporation recently published some photos on its social media channels showing a fresh batch of Tung Sol KT150, 6H30 and KT120. In addition, the US high-end hi-fi manufacturer assured us that they are currently expecting a large delivery of tubes from JJ in Slovakia.
In the proven manner, these tubes are all subjected to extensive quality tests and measurements before they can be used in the most diverse products.
It takes about 300 KT150 tubes to make a complete set of tubes for a pair of Audio Research Reference 750SE Mono Amplifiers, as the 16 output tubes in each amplifier have to be precisely matched. The same is true for Audio Research Reference 600 or Audio Research 610T amplifiers, which require a pool of about 300 6550 tubes. After that, it is almost child's play to put together a set of tubes for an Audio Research Classic 60 or an Audio Research Reference 75, as the company jokingly states.
Getting to the point
It is extremely gratifying that the problematic situation of the US high-end hi-fi manufacturer Audio Research Corporation has been resolved, even if it required a new owner and a new management. At the moment, of course, the company is striving to restore the confidence of its worldwide partners and customers and is trying to convey a corresponding sense of confidence, albeit underpinned with insights into the company that clearly justify this positive mood.